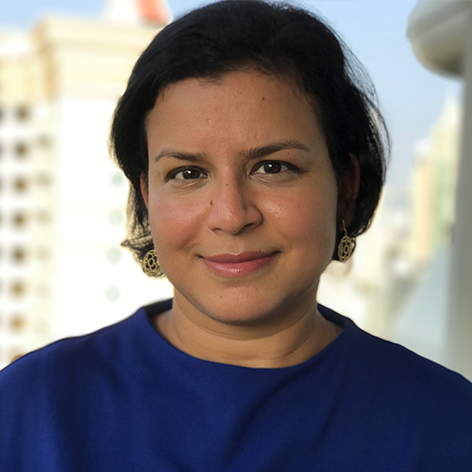 Priya
Head of Regional Integrated Marketing Communications, APAC/EMEA
2 Years at Citi
"What I enjoy the most in this team/role, is the ability to shape something new, transformative, and client centric every day. Digital marketing is evolving, so is my team's approach to the various communication platforms, content, and consumption patterns."
My career journey:
I was raised across multiple countries, including Singapore, which is home for me. I have also had the opportunities to work in different geographies (including the United States), multiple industries (Technology, Banks, and Payments), and job functions covering investment banking, strategy and marketing.
I moved to Citi Regional Global Consumer Banking (GCB) office in 2018, very keen on being part of the digital marketing transformation. I started as the Retail Marketing lead, launching an all new debit card with Citibank Global Wallet and then moved into Acquisition Marketing, before my current role with Integrated Marketing Communications.
My role:
I lead the Integrated Marketing Communications team, as part of the Digital Sales and Marketing organization, in Citi. My team is responsible for being the voice of the client; communicating key Citi product benefits and elevating the Citi brand in the region. As digital marketers, it is imperative to be top of mind with our clients, as they think about their various banking needs.
What I enjoy the most in this team/role, is the ability to shape something new, transformative, and client centric every day. Digital marketing is evolving, so is my team's approach to the various communication platforms, content, and consumption patterns. Our focus is the "mobile-savvy" client but it is also making sure that the rest of our customer base is equipped with the right tools and knowledge to make the transition to digital, if they should chose to do so.
How I got started:
Early in my career, I was working in the Corporate Strategy group at another company where I was exposed to a variety of functions and organizations, through my projects. Until then, I had taken on mostly strategy and financial analysis focused positions and was setting myself up for a career in the business. However, I had the opportunity to be part of a project that interacted closely with the Marketing team and I was fascinated by how marketing can be both an art and science, through its combination of both creativity and data. When it came time for me to move on to my next role, I requested to be part of the Pepsi Marketing team – and the rest, as they say, is history.
A day in the life:
I'm very lucky to have a strong, talented team that is very driven and focused on digital marketing, creative strategy and client communication efforts. My role supports the team so that as a function, we deliver key business priorities. We work closely with the markets to optimize and adapt marketing plans, deliver thought leadership on where the Citi Brand should be heading.
We also work on building longer term marketing strategy and goals, in partnership with the business, and this is the part of the job that I enjoy the most. It's basically problem solving at the core and trying to understand how we can solve business issues through marketing and communication.
What I enjoy most:
I really enjoy the balance of right-brain/left-brain activity that I get to engage in my role. I did double undergraduate degrees in Economics and English Literature – so my need for both the quantitative and qualitative balance started there.
Marketing has become increasingly sophisticated in the digital age and there is so much more data and tracking that informs the consumer journey and decisions. I like being able to piece all these different data sets together – whether it's the consumer purchase behavior, or application starts and completes – and overlay them with the right creative and messaging so we are creating the most impactful marketing programs and directly addressing any consumer actions we are trying to influence. It's also about using the power of data to finesse the marketing, to ensure that we are doing more of what works and quickly pivoting if we are not seeing the impact that we want.
Advice for others:
My advice would be to lead with passion, drive and constantly look for ways to learn and improve your skillsets. Passion and drive are crucial to be able to enable execution, as well as influencing cross functional stakeholders with business decisions.
Where Citi can take you:
Citi can take you pretty much anywhere. There are plenty of opportunities to move within our regional team; whether it is within the regional marketing team or to the broader regional business verticals. There are also pathways to marketing teams within the countries, if people are geographically flexible. Having said that, I'm a firm believer that your world is the oyster that you make it out to be – so while it is each team member's responsibility to draw up their career goals, we have a great leadership team that is committed to helping everyone achieve their professional ambitions. In my personal experience, Citi is a place where talent is appreciated and recognized and there is considerable effort made to ensure we set people up for success, in the right roles with the appropriate learning opportunities.
Why Citi?
Simply put, it's the people. It's one of our biggest assets and one of the things that I appreciate most about Citi. Considering we spend a significant part of the day with our colleagues, I definitely see the people quotient as an important consideration in defining a good place to work.
I've had the benefit of working with some really strong people at Citi, who make it a fun and positive learning experience. It's a culture where people work hard and are held to high standards, but are also collaborative and supportive of each other.
Next Profile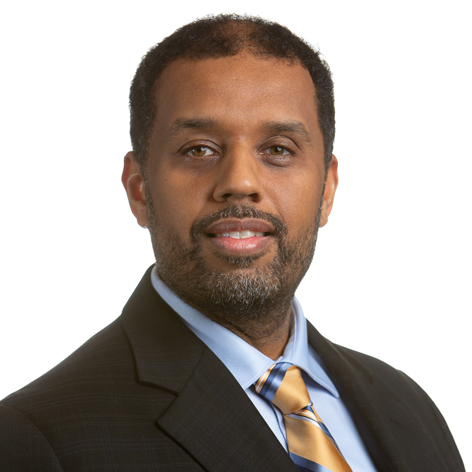 Julio
Quantitative Analyst, Managing Director
"I feel free to be who I am and I have seen the value my colleagues place on my opinion."