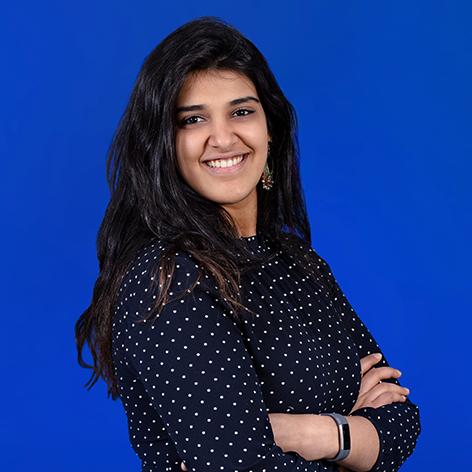 Akanksha
Analyst, Futures Sales Trading
2 years at Citi
"Despite being just 2 years in, I have had the opportunity to wear many hats at Citi, and have been able to gain first-hand experience across a number of business lines and roles within the Equities and Securities Services franchise."
My Background:
I started my journey at Citi as a Summer Analyst in the Prime, Futures and Securities Services (PFSS) program. I was drawn to the culture and the rotational aspect of the Analyst Program. After graduating from Dartmouth College in 2018 with a BA in Economics and Cognitive Science, I returned full-time to Citi. Despite being just 2 years in, I have had the opportunity to wear many hats at Citi, and have been able to gain first-hand experience across a number of business lines and roles within the Equities and Securities Services (ESS) franchise. I started the two-year rotational program as an analyst with the Custody and Fund Services Product Development team, before moving to my current seat in Futures Execution. The disparate nature of the two roles challenged me to develop diverse skillsets, provided the opportunity to quickly identify the deeply integrated nature of the ESS business, and helped establish firm-wide relationships which I find myself leveraging every day.
What I enjoy most:
Since we cover products across virtually every asset class and major market, every day brings a new story to focus on which adds to the dynamic nature of the seat, which happens to be my favorite part of the role. There is never a dull moment, and the cross-asset remit has really challenged me to develop a diverse technical skillset and an appreciation for the interdependencies and nuances of each asset class. I enjoy being in a fast-paced flow driven role. This has given me the opportunity to not only structure complex risk structures, but also look at the broader macro market-driving factors.
Advice for others:
The most important piece of advice I received as a junior in college looking to break into a career in finance, was to always demonstrate a willingness and aptitude to take on a role. Some interns and college students I speak with during my recruiting efforts exclusively focus on developing hard skills; while hard skills are important and necessary, I have found that a flexible mindset and eagerness to learn and adapt to a role go much farther in determining one's success on a desk. Keeping in touch with global headlines and the market are crucial in developing one's interests and intuition, and go a long way in demonstrating one's aptitude for a role in an area of interest.
Where Citi can take you:
In my short time at Citi, I have already worked in broad ranging roles, with teams located around the world and often crossing business lines. My experience so far highlights the truly interconnected and global nature of Citi's franchise. There is really very little you cannot do and very few places you cannot go. Working with clients and teams around the globe helps build a global perspective and uniquely positions you to better service your clients and thrive in a broader range of work environments.
Why Citi?
I think the best parts have been the relationships I have developed, and the strong commitment to collaboration and mentorship I have encountered. Having a global network not only gives you unparalleled access and insight into local on-goings, but also helps develop a keen understanding of diverse cultures and viewpoints. As a junior in the business, I have always been on the receiving end of support and guidance through key milestones, and appreciate the commitment to growing junior talent within the firm.
Network and affinity involvement:
Early in my tenure, I was afforded the opportunity to become a founding member of the ESS Analyst and Associate Council, where I currently serve as a co-chair of the Networking Committee. The goal of the broader Council is to serve as advocates for the junior classes in an effort to enhance their connectivity with senior management and their peers. The Networking committee specifically focuses on creating opportunities for peer-to-peer and junior-to-senior interactions across the business. It has been incredible to see Citi's commitment to supporting this forum, and contributions to ensure its success.
Next Profile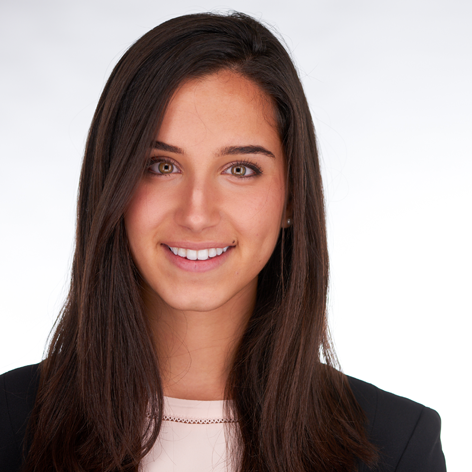 Sheri
Citi Private Bank Analyst
Citi's commitment to developing young talent and maintaining a collaborative culture was clear during my first Citi recruiting event during my undergrad.