Please be advised that this site is not optimized for use with Microsoft Internet Explorer 6.
Global Benefits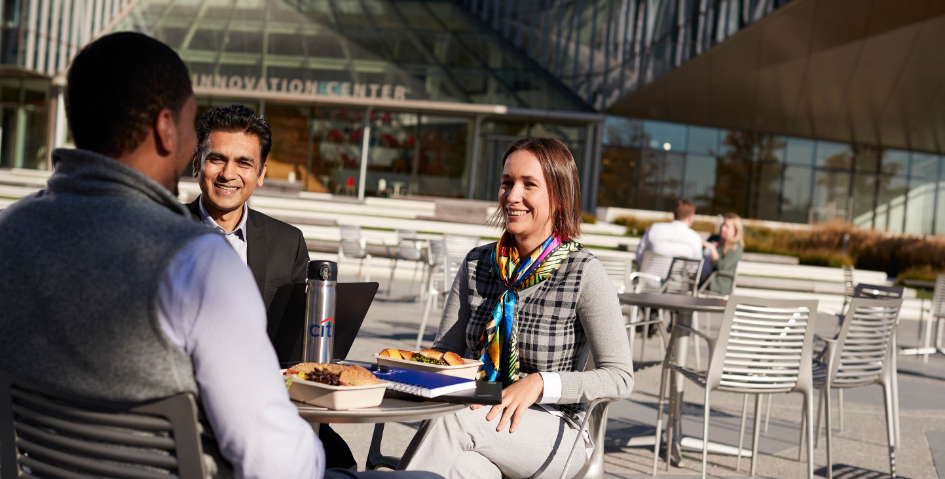 We bring the best to our people.
Every day, Citi employees work hard to make a positive financial and social impact in the communities we serve. In turn, we put our employees first and provide the best-in-class benefits they need to be well, live well and save well.
Living well is about more than good physical health – it's about your financial well-being too. That's why Citi offers a variety of comprehensive benefits and resources to help you save and be well in all aspects of your life.
We'll provide you with the resources to meet your unique needs, empower you to make healthy decision and manage your financial well-being to help plan for your future.
---
Live Well, Stay Healthy
Citi provides programs and services for your physical and mental well-being including access to telehealth options, health advocates, confidential counseling and more. Coverage varies by country.
Paid Parental Leave
We believe all parents deserve time to adjust to parenthood and bond with the newest members of their families. That's why in early 2020 we began rolling out our expanded Paid Parental Leave Policy to include Citi employees around the world.
Save Well, For Now and Your Future
We empower our employees to manage their financial well-being and help them plan for the future.
Keep Learning
Citi provides access to an array of learning and development resources to help broaden and deepen your skills and knowledge as your career progresses.
Be Well, Take Time Off
We have a variety of programs that help employees balance their work and life, including generous paid time off packages.
Support Your Community
We offer our employees resources and tools to volunteer in the communities in which they live and work. In 2019, Citi employee volunteers contributed more than 1 million volunteer hours around the world.
---
Supporting Our Employees Around the World
Your Citi benefits team works every day to develop, deliver and manage programs that provide protection, security and peace of mind to employees and their families worldwide.