Please be advised that this site is not optimized for use with Microsoft Internet Explorer 6.
Through increased accountability, commitment and representation, we create a diverse and inclusive culture to be proud of.
Your story begins here.
Whether you're at the start of your career or looking to discover your next adventure, your story begins here.
We know you've worked hard for this opportunity and we value that. That's why we're committed to investing in new talent and supporting your growth and development from the start. You'll have extensive on-the-job training and exposure to senior leaders, as well as more traditional learning opportunities in both a structured classroom and virtual setting.
You'll find interns and graduates throughout Citi – and they're all helping us make progress happen. From New York City to around the world, at Citi, you'll perform work that has a real positive impact in the communities where we live and work. As one of the world's most global banks, we proudly offer the best experiences for our customers and employees in North America – which includes the U.S., Puerto Rico and Canada – and around the world.
Ready to join us? Take a look at our regional offerings below, check out our brochure to learn more, attend an event to hear what it's like to be part of the Citi team, or search for available student and graduate opportunities in NAM. We can't wait to meet you.
We welcome you to learn more about Citi and the current opportunities available for students, graduates and MBAs. Check out our digital brochure to find out more.
---
Opportunities in North America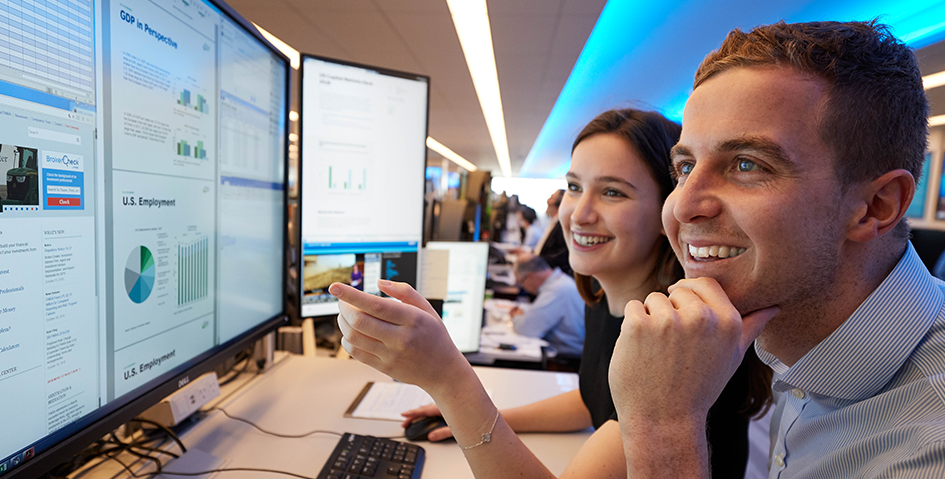 In NAM, we offer programs in a number of business areas where you can make an impact.
Citi Commercial Bank: Looking to master the art of client relations and start a rewarding career with Citi? Look no further than our Commercial Bank, which offers you the opportunity to develop your skills as an integral part of our team supporting our clients.
Consumer Banking: Be a part of the Global Consumer Bank (GCB) team serving millions of account holders across the world. Innovative technology, best-in-class trainings and limitless opportunity are here to help you shape the future of global banking.
Global Functions
Finance: Our Finance teams keep the whole bank on track. As part of our Finance team, you will have the opportunity to do work with an impact across the entire enterprise while mastering a specialization in planning, strategy and more.
Human Resources: Success is a team sport, especially at Citi. Starting a career with our Human Resources team will give you the opportunity to support our businesses around the world and develop your own skills.
Internal Audit: Want to ensure our key stakeholders and leaders have an independent assessment of Citi? Internal Audit does just that for key business areas at Citi, offering you the chance to master skills across the industry while gaining valuable experience and networking across the globe.
Technology: Supporting our global team is a full-time job. In fact, it could be yours. Find a role with us in Technology supporting Citi's tools and programming while building new skills and growing your career.

Global Consumer Technology: Our team sees Citi as a technology company with a banking license. Here you will power the digital transformation of the Global Consumer Bank across the world and support Citi in being the best for our clients.
Enterprise Infrastructure Operations and Technology: Providing a strong technical and operational foundation enables Citi to achieve its day-to-day operations and its long-term growth goals.
Institutional Clients Group (ICG) Technology: Our team is on the forefront of innovation. Gain skills in software development and product support.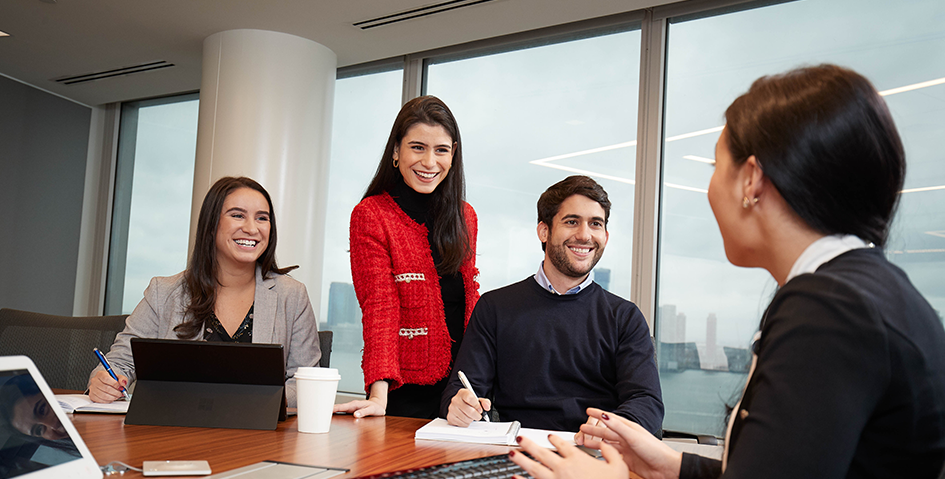 Institutional Clients Group
Banking, Capital Markets and Advisory (BCMA)
Capital Markets: As a part of our Capital Markets team, you'll get a hands-on experience serving our clients and developing your talents to help acquire capital for major business needs.
Corporate Banking: Looking for a career where you'll get to see the impact of your work directly every day? Look no further than Corporate Banking, where you'll deepen your industry knowledge alongside our team and get hands-on experience in a rewarding role.
Investment Banking: In Investment Banking, you'll be part of a team that impacts much more than one client or company. You'll enable clients to reach their financial goals and drive industry change by providing in-depth strategy and financial advice.

Markets and Securities Services: Have a talent for making the complex simpler? Our Markets and Securities Services teams work with sophisticated and diverse financial offerings to serve organizations equally as unique. You'll be challenged daily and gain a wide range of professional skills and experiences.

Sales & Trading: Our Sales & Trading team work with sophisticated and diverse financial offerings to serve institutional clients looking to enter and exit financial positions.
Citi Research: Here you will be able to contribute to providing expert analysis on a span of disciplines.
Securities Services: Securities Services leverages our local and global strengths in execution, our comprehensive custody, clearing and fund servicing capabilities to meet our clients' needs.
Quantitative Analysis: Join our industry-leading professionals as thought leaders on complex subjects and assist traders and clients in pricing, hedging, and structuring of securities, and provide critical information and advices for managing risk across all market trading units.
Public Finance: Public Finance investment bankers work closely with city, state, and local governments as well as municipal authorities to raise capital for an array of public-use projects.

Citi Private Bank: If you have a passion for banking and interacting with clients every day, our Private Bank offers you the chance to develop your banking and investment talents while serving our high-net worth clients as a trusted adviser.
Treasury and Trade Solutions: Considering a career that will constantly challenge you? Our industry-leading Treasury and Trade Solutions team will help you develop your professional abilities by streamlining solutions such as cash management, trade services and finance solutions for companies across the globe.
"The program has provided me with in-depth experiences, a strong support system, ongoing mentorship, and targeted training sessions across a range of business areas within Citi to help me better understand the business and the culture."
Casey, Analyst, Global Information Security
We're always on the lookout for great talent. At Citi, learning and self-development is integral to our culture and you can expect to continue to be challenged every day – it's how we make progress. We take a hands-on learning approach to support your growth and learning.
Experience: You'll learn everyday by doing client work, analysis and other challenging assignments. Get on-the-job practice and feedback from Citi experts as you hone your skills alongside your peers.
Exposure: You'll have honest, open interactions with leaders of all levels and focus across our company. From networking events to work shadowing, you will have meaningful conversations and experiences every week at Citi.
Education: You'll also have access to our full suite of functional courses and eLearning modules to ensure you have the knowledge you need for success. And when you're ready, we have a whole host of leadership programs and coaching awaiting you.
We also offer a number of ways for you to join our team in North America:
Early Insight Programs:
Freshman Discovery Day: A two-day exploratory program designed to expose freshman of diverse backgrounds to Citi's culture and provide an introductory education on various programs across the firm.
HBCU Symposium: A two-day symposium hosted at Citi's Global Headquarters in New York City designed for undergraduate freshmen and sophomores attending HBCUs (Historically Black Colleges and Universities). The Symposium serves as an introductory experience focused on helping freshmen and sophomores of diverse backgrounds understand financial services, gain technical skills and kickoff their career planning process.
Early ID Leadership: An exclusive five-week virtual program focused on identifying, mentoring and hiring diverse talent. The program pairs each participant with a mentor and provides them access to virtual trainings, panels and seminars given by Citi professionals. Program participants are eligible for an expedited interview process for our summer analyst programs.
Sophomore Leadership Program: The Sophomore Leadership Program provides exceptional sophomore students with a ten-week summer internship in New York City. The program offers interns training, mentorship and exposure to different businesses within Citi's Institutional Clients Group.
You'll also do more than just be a great partner to our clients. You'll have the opportunity to give back and make a positive impact where we live and work through volunteerism.
Citizenship: We are honest, prudent and dependable – for our clients, colleagues and communities. When you work at Citi, you have the opportunity to give back every day in meaningful ways.
Environment: We lead the industry in managing environmental and social risks. At Citi, we take action to effect positive and meaningful change in our communities.
Citi Foundation: The Citi Foundation supports the economic empowerment and financial inclusion of people with low to moderate incomes. Through your work, we'll help change the lives of people every day together.
Diversity: Citi is one of the most diverse companies in the world. Our employees reflect the remarkable range of cultures and perspectives of our clients across more than 160 countries and jurisdictions where we do business. While you are here, you will be able to join one of our many employee network chapters across our Affinities around the globe.
Global Community Day: Over 100,000 Citi Volunteers celebrate Global Community Day each year, participating in projects in hundreds of cities around the world.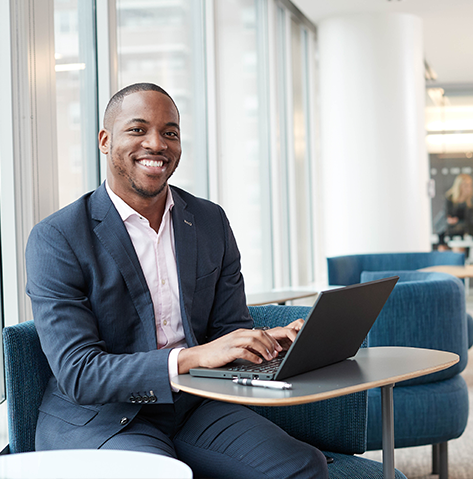 If you're looking to get an unmatched experience to start or grow your career, take a look and search for internships or university programs for analysts, associates and graduates. What progress will you make?