Please be advised that this site is not optimized for use with Microsoft Internet Explorer 6.
We are Citi, a leading global bank — an institution connecting millions of people across hundreds of countries and cities.
Your story begins here.
Our interns and graduates join us because of our global footprint and unwavering focus on delivering opportunities all around the world to help grow and develop your career. Citi opened its first Japanese branch in 1902 and has a long and proud history of serving corporate and institutional clients. Visit Citi Japan and learn more about career opportunities for students and graduates in Japan.
We're always on the lookout for great talent. At Citi, learning and self-development is integral to our culture and you can expect to continue to be challenged every day – it's how we make progress.
In Japan, we offer a number of business areas for you to make an impact.
---
Opportunities in Japan
Institutional Clients Group:
Capital Markets

As a part of our Capital Markets team, you'll get a hands-on experience serving our clients and developing your talents to help acquire capital for major business needs.

Corporate Banking

Looking for a career where you'll get to see the impact of your work directly every day? Look no further than Corporate Banking, where you'll deepen your industry knowledge alongside our team and get hands-on experience in a rewarding role.

Investment Banking

In Investment Banking, you'll be part of a team that impacts much more than one client or company. You'll enable clients to reach their financial goals and drive industry change by providing in-depth strategy and financial advice.
Markets
Have a talent for making the complex simpler? Our Markets teams work with sophisticated and diverse financial offerings to serve organizations equally as unique. You'll be challenged daily and gain a wide range of professional skills and experiences.
Securities Services
Securities Services leverages our local and global strengths in execution, our comprehensive custody, clearing and fund servicing capabilities to meet our clients' needs.
Citi Research
Here you will be able to contribute to providing expert analysis on a span of disciplines.
Treasury and Trade Solutions
Considering a career that will constantly challenge you? Our industry-leading Treasury and Trade Solutions team will help you develop your professional abilities by streamlining solutions such as cash management, trade services and finance solutions for companies across the globe.
Operations
If you have a knack for detail and want a career at the heart of our business, consider Operations. You will learn new skills and get hands on experience ensuring global transactions run smoothly and that the weekly movement of tens of billions of dollars can occur.
Technology
Our team is on the forefront of innovation. Gain skills in software development and product support.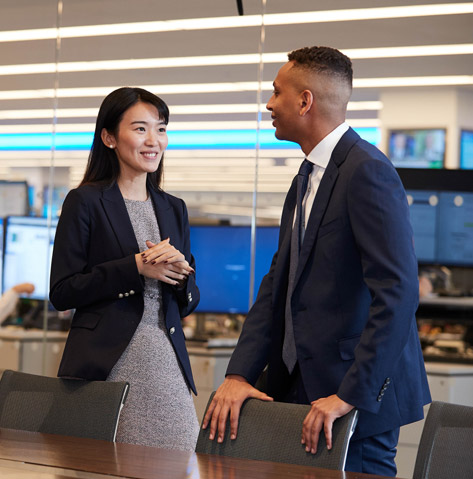 We welcome you to learn more about Citi and the current career opportunities for students and graduates in Japan.